Who is on the other side of myself? This workshop invites you to get to know yourself through interviewing another person. We put the light on your own person and writing, with the help of colleagues.
Under Women Playwright International Conference 2015 i Kapstaden, Sydafrika, genomförde jag en skrivarworkshop. Deltagarna tillgodogjorde sig varandras berättelser och skrev utifrån det varsin dramatisk monolog.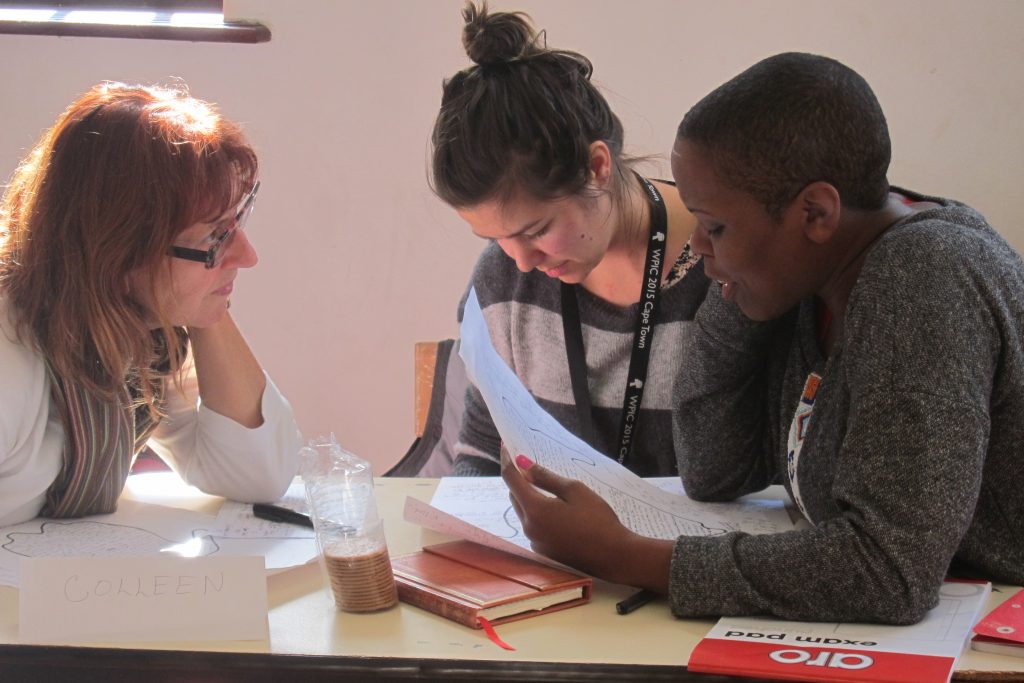 Utdrag från utvärdering: "Lovely to be given biscuits!",  "It was great! Very funny, interesting and touching. Incrediby moved after the last exercise.", "It made an impression on me that the person I wrote the inner monologue too, felt that I was inside her head – even though I wrote in norwegian and she is from South Africa.", "I belive I've earned something powerful."
Resan genomfördes med stöd av Svenska Författarfonden.